Welcome to Round Oak Missionary Baptist Church where everyone is welcome! We are so glad you stopped by our site, and we hope to meet you in person. Maybe you will come this Sunday! Our whole purpose is to bring people to Jesus and membership in his family, to develop you to Christ-like maturity, and equip you for your ministry in the Church and life mission in the world in order to magnify GOD. Let me share how this is accomplished!
We have: Bible-based and life-transforming preaching and teaching of the gospel of Jesus Christ; vibrant and contemporary worship services; explosive youth and young adult ministries; holistic women's ministry, service directed men's fellowship, and Christian professional counseling which allow us to daily live out our motto It can be done! (Philippians 4:13).
The Oak is on a great spiritual journey with Jesus and we invite you to make the trip with us. Thanks again for stopping by our site. See you on Sunday!
Lionel P. Pointer, Jr., Pastor
Celebrating Our Pastor's 47th Pastoral Anniversary!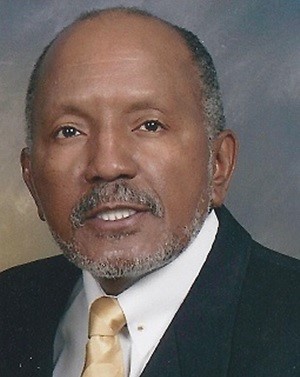 Rev. Lionel P. Pointer, Jr., Pastor
Celebrating Round Oak's Longest-Serving Pastor

Come to the Round Oak Missionary Baptist Church and Connect with God through our Worship and Praise Service.  Enter His gates with Thanksgiving and Celebrate!  Enter His courts with Praise!  God Loves You!
Learn about Christ through our Services, Ministries, and Teachings.  Join us on the Christian journey to become the people God wants us to be, God's way, in worship, evangelism, fellowship, & Christian education.
Serve the Lord with Gladness.  We invite you to personally experience the presence, the power, and the peace of God in the midst of His people.  You, too, will know that we are "Blessed of the Lord, and highly favored!"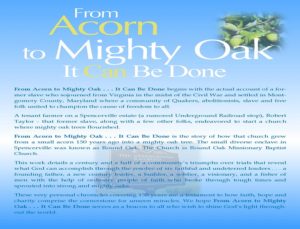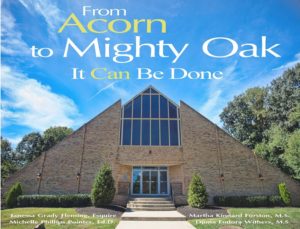 Do you want to have a Personal Relationship with God?
What does it take to know God; to have that special relationship with him?  These scriptures will explain how you can have a personal relationship with God, right now...Click the "Find Out More" button to get started.