Round Oak Missionary Baptist Church History
Historical excerpts taken from researched and published history: Acorn to Mighty Oak…It Can Be Done
(Copyright 2018) Grady, Forston, Pointer, & Withers.  ISBN 978-0-9864239-2-5
Rev. Robert Taylor (1868-1910) First and Founding Pastor – Round Oak Pastor for 42 Years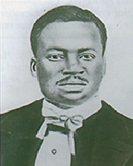 It is against the backdrop of this fledgling new society that Round Oak Baptist Church was conceived in the heart of Rev. Robert Taylor, while living and working as a tenant farmer, the very location rumored to be a stop along the Underground Railroad. By July of 1868, Rev. Taylor and some of his neighbors or fellow tenant farmers officially formed a congregation of believers in Jesus Christ. As the membership grew and a new century dawned, Pastor Robert Taylor made plans for his succession by training deacons and the ministers he licensed throughout his tenure. One such minister, who was the son an original church founding father, was Rev. Cornelius Hart. Rev. Taylor and his wife, Rachel had six children (Robert, Jr., Mary, Mildred, Selena, James and Rufus). While the nation was engaged in Reconstruction, Pastor Taylor and the original trustees began the construction of the first church building sold to them in Montgomery County. The plot was encompassed by large, round oak trees, and Pastor Taylor, along with a few other founding members, cut down one of those trees for lumber to use to erect the original Round Oak Baptist Church building organized in 1868 (near the present location of the mailbox. Under his leadership, seven ministers were ordained. Two men became deacons.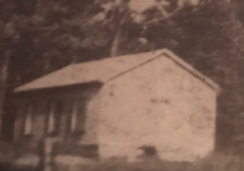 Rev. Cornelius Hart (1910-1938) Second Pastor – Round Oak Pastor for 28 Years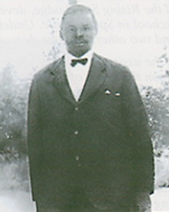 The period between 1910 and 1938 brought a worldwide Great Depression, a Spanish flu epidemic, one world war and the advance of a second world war. At home, Jim Crow settled in to American life. Across the South, African Americans were weathering the post-war terrorism marked by lynchings, political disenfranchisement and the intimidation that had lingered since the beginning of Reconstruction. This new norm drove multitudes off the farms of Mississippi, Georgia, Alabama, and Louisiana to large urban cities of Memphis, Chicago, Detroit, and Washington, DC, and to Maryland and other Mid-Atlantic and Northern states, comprising the Great Migration or Black Exodus. The Spencerville, Coleville, and Sandy Spring areas of Montgomery County were known to have enclaves of African Americans who owned land and were faring well socially and economically. Rev. Cornelius Hart, the grandson of the founding Pastor, Rev, Robert Taylor, was called to Pastor in 1910. Church rolls, including Round Oak's, and the communities they served across the region began to swell as a result of that great migration. Education was paramount at Round Oak, and during his tenure, Rev. Hart established Round Oak's first Christian Education Department. He enlisted Mary Campbell (his sister-in-law) to organize Round Oak's first Sunday school in 1917 and appointed her Sunday school superintendent. Rev. Hart married Martha Barks in 1903. He died in 1953 and was buried in the Round Oak Cemetery.
Rev. Bernard Botts (1938-1957) Third Pastor – Round Oak Pastor for 19 Years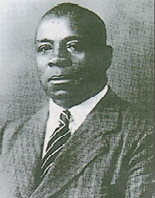 In 1891, Rev. Bernard Botts was born to George and Ella Addison Botts (married 1886). The 1900 census records show that he was attending school. Rev. Botts served as the Pastor of the Poplar Grove Baptist Church in Gaithersburg, Maryland, was the fourth Pastor at Macedonia Baptist Church in Alexandria, Virginia, and was a former Pastor of the First Baptist Church of Ken-Gar in the Kensington-Garrett Park area. Early in 1927, Rev. Bernard Botts, led by God to plant a house of worship in the northeast area of Washington, DC. His wife, Irene spotted property for sale located at 4502 Gault Place. After consulting with the realtor, Rev. Botts rented the framed house and later, purchased the property, established a church, and named it Glendale Baptist Church (now known as The Sanctuary at Kingdom Square) and became the first Pastor. A son of Metropolitan Baptist Church, he was called to Round Oak Baptist Church in 1938 after the death of Rev. Cornelius Hart. A new (second) church building was built under his leadership between 1941 and 1947. Round Oak's first female minister, Rev. Annie Taylor (sister-in-law to Deacon Robert Taylor) had already begun serving. As the congregation grew, they expanded the small plot purchased.  Within seven years, the second church (two story) building with a 300-person seating capacity was complete, and all members' loans were paid in full. They marched in on Easter Sunday, April 2, 1947.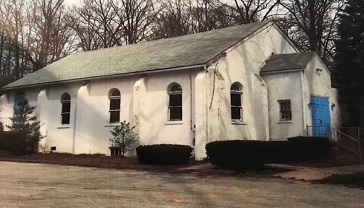 Rev. Norman Kelly (1958-1968) Fourth Pastor – Round Oak Pastor for 10 Years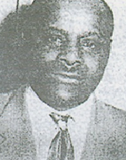 Rev. Kelly's tenure coincided with the advancing of the civil rights movement. Rosa Parks had been arrested, and Dr. King had begun to march. Americans began to observe the dramatic and brutal events unfold in the South on television. The Great Migration of blacks from the South was winding down. Many African Americans in the nation's capital and surrounding suburbs transitioned from the farm to civil service. Peppered through his tenure were the election of John F. Kennedy, the historic March on Washington, the Civil Rights Movement, the Cuban Missile Crisis, and the escalation of the war in Vietnam. In the midst of such unprecedented turmoil, Pastor Kelly soldiered on and stayed the course. After Rev. Kelly's return from the Korean War, he began serving as assistant to Pastor Bernard Botts in 1956 or 1957. He assumed the role of acting Pastor by April 1958. By early 1959, trustee board meeting minutes identify Rev. Kelly as the permanent Pastor of Round Oak. Rev. Kelly married the former Ella Henderson. Under Rev. Kelly's leadership Round Oak regularly fellowshipped with churches both near and far and continued to serve the community…Round Oak was instrumental in generating interest and commitment from Montgomery County and developers to ultimately build the Great Hope Homes to provide affordable housing along Good Hope Road. The church built two restrooms and a kitchen under his leadership. Rev. Norman and Mrs. Ella Henderson Kelly had eight children (Mildred, Norman Jr., Mary, Thelma, Doris, Robert, Eleanor, and Lawrence Kelly). He was buried in the Round Oak Cemetery.
Rev. Dr. Robert Anderson (1968-1975) Fifth Pastor – Round Oak Pastor for 7 Years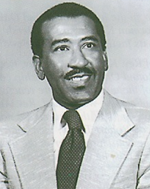 In March 1968, the death of Rev. Norman Kelly Jr., left the Round Oak Baptist Church family once again without a Pastor. During this time, Deacon and Trustee Robert E. Taylor took on the role of moderator for the monthly board meetings and led the church through the process, with God's divine wisdom, of finding another Pastor. The church desired a forward-thinking, sanctified preacher. The search committee began inviting preachers to deliver the message on Sundays. When the church realized it also needed a minister to administer communion, Deacon Taylor asked Rev. Emory Timbers, Pastor at Greater St. Paul Baptist Church in Washington, DC, if the church could recommend a minister to serve communion. Rev. Timbers referred Rev. Robert Anderson, DD. Even as Pastor Anderson ministered to the souls of his congregation, during this period of great change, he furthered Round Oak's unseen hand and participation in civic matters by committing to assist with the Poor People's Campaign or Poor People's March on Washington. The campaign was organized by Dr. Martin Luther King Jr. and the Southern Christian Leadership Conference (SCLC). Round Oak Baptist Church leadership under Pastor Anderson housed and provided sustenance for many of the Poor People's Campaign marchers at the church. Dr. Anderson and his wife, Icie, had four children: Robert Jr., Sandra, Brenda, and David. Two sons (Dr. Robert Jr., and Dr. David) are currently serving as Senior Pastors in Maryland churches.
Pastor Lionel P. Pointer, Jr. (1976-Present) Longest Serving Pastor
After graduating Whittier College with honors, Lionel Pointer Jr., enrolled in Boston University School of Law. Although the roots of a successful legal career were firmly entrenched, Lionel Pointer answered the ever-present call to win souls instead of cases - a call that had gnawed at his heart for years. He accepted his calling and enrolled in Washington Bible College, Washington, DC. On Sunday, July 4, 1976, as divine providence would have it, this son of a Houston, Texas Pastor, was asked to step in for the guest minister (under Pastoral consideration), who had another commitment. Rev. Pointer preached at Round Oak and shortly thereafter, the Pulpit Committee called 27-year old Rev. Pointer as their sixth Pastor. Having been licensed in December 1974, Pastor Pointer delivered his initial sermon as Pastor of Round Oak on August 22, 1976. Three months later (November 27, 1976) he was ordained at Providence Baptist Church in Washington, DC with Round Oak members present. Content with the evangelistic purpose set forth by Jesus Christ in the Gospel of Matthew, under Pastor Pointer's direction, Round Oak officially incorporated, in both its character and its name, the word "missionary" to reflect the Great Commission. He spread the Gospel locally, nationally and internationally through preaching, teaching, soul winning, establishing new church ministries, community outreach programs and civic involvement. The church he came to with 39 listed surnames exploded (e.g., 1980, 100 members) and the second building was expanded. Under Pastor Pointer's leadership, adjacent property was purchased. In 1981, construction on a new (third) 1000-person seating capacity began on existing property. It was completed one year later (September 19, 1982). Numerous sons and daughters (who also went on to Pastor different churches) were produced through Round Oak Missionary Baptist Church. Under his leadership, in 2018, a book (From Acorn to Mighty Oak…It Can Be Done) depicting the researched history of the church, was published. Pastor Pointer is married to Dr. Michelle P. Pointer who serves as Director of RO Counseling Ministries. They have one son, Dr. Lyle P. Pointer, who serves as Youth and Young Adult Minister.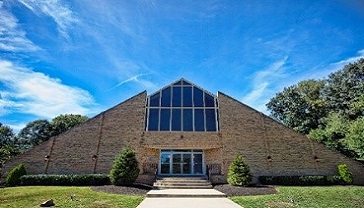 Do you know how Round Oak got its name?