Dr. Haywood A. Robinson, III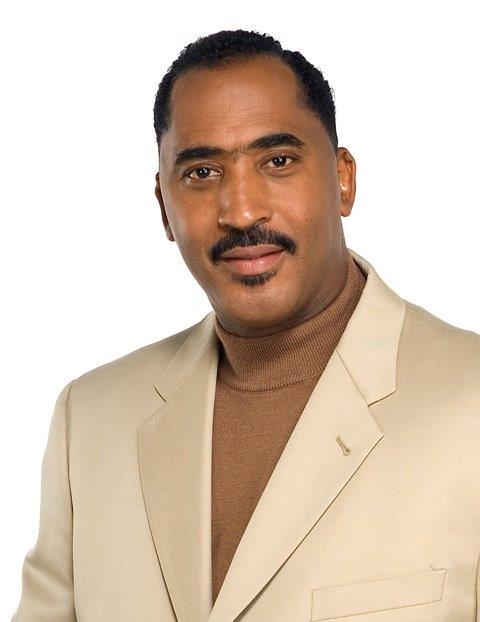 People's Community Baptist Church
A native of Lynchburg, Virginia, Dr. Haywood A. Robinson, III began his walk with Christ as a teenager, under the pastoral ministry of his father, Dr. Haywood Robinson, Jr. Following a brief career as a Public School educator, Pastor Robinson answered God's call to the Gospel Ministry. He was licensed and ordained at the Round Oak Missionary Baptist Church in Silver Spring, Maryland.
Over the years, he has served Christ as an evangelist, counselor, psalmist, teacher and in many other capacities, but principally through the work of Pastoral Ministry. Following a sixteen-year tenure as the fourth pastor of Calvary Baptist Church (Baltimore, MD), Pastor Robinson answered God's call, in 2005, to shepherd The People's Community Baptist Church (Silver Spring, MD), succeeding it's organizing pastor, The Reverend Thomas J. Baltimore, Sr.
Pastor Robinson believes that the core mission of the church is to make, mature, multiply and mobilize disciples, who will advance the Kingdom of God. His commitment to Bible-Based, Christ-Centered & Kingdom-Focused ministry aims to foster, within and among God's people, faithfulness to the mandate, message, and ministry of Jesus Christ.
Dr. Robinson serves Christ throughout the United States and his ministry extends to the continents of Africa, Asia, and South America. He also has served and presently serves other faith-based and community organizations. These include The Community Foundation of Montgomery County, Washington Bible College/Capital Bible Seminary, Leadership Montgomery, Good News Jail & Prison Ministry and The National Baptist Convention, USA, Inc.
Pastor Robinson's life and ministry preparation has included studies at Hampton Institute (now University, B.S.), Capital Bible Seminary (M. Div.) and Howard University School of Divinity (D. Min.). His service to Christ and community have been recognized in various ways. Among them was his induction into the prestigious Martin Luther King Jr. Board of Preachers at Morehouse College (Atlanta, GA).
Dr. Robinson and his wife Renée currently reside in Silver Spring, Maryland and are blessed with three adult children: Andre, Jacqueline, and Jordan. Pastor Robinson gratefully enjoys the respect of his congregation, community and colleagues and is humbled by the privilege to serve them all. Like the Apostle Paul, Pastor Robinson sees himself as a "debtor to the grace of God", and comes to us today, still overwhelmed to be called a son of God and a servant of Christ.